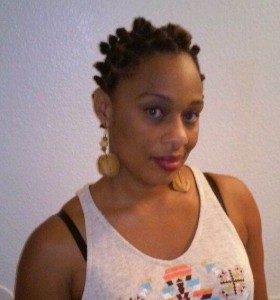 Te-Erika Patterson will personally meet you when you move to Los Angeles.
Everyone who has been inspired by Moving To LA TODAY can submit a request for a first arrival Meet & Greet. Simply send us a message via the contact form below to let us know when you will be arriving in Los Angeles.
Your Meet & Greet will include:
1. A warm welcome and hug at the airport/bus station/train station.
2. Gift bag
3. An official announcement on MTLA TODAY that you have arrived.

Requirements for Meet & Greet
1) Must have been inspired by Moving To LA TODAY or The Rebuild Your Life Project- Los Angeles.
2) Must be brand new to Los Angeles with proof of arrival date that is less than one week. Signed lease, One way plane ticket, Travel gas receipts are all acceptable proof.
3) Must be willing to be photographed and interviewed for marketing purposes.
To submit a request for the Meet & Greet Send an email to info[at]MovingToLAToday.Com with:
a) Your arrival date
b) A recent photo
c) Information about why you are moving to LA
d) Please mention which articles/videos that I have created that have been most helpful to you.
e) A screen shot of your itinerary if arriving by plane or train so that your flight/ride can be verified. If arriving by car please note and I will send you the location of where we will meet.
f) SUBSCRIBE to the MTLA Mailing list. The Meet & Greet is available for subscribers only.
We do reserve the right to select which recipients receive this complimentary service.