Antoine Bridges is a 27-year-old aspiring actor from Delaware. He says his hometown lacked the opportunities he needed to make his dream of being an actor come true.
Before he moved to Los Angeles he shuffled from job to job settling in as a personal caretaker while wondering why his life was passing him by. He happened upon the video series for The Rebuild Your Life Project- Los Angeles and he thought the videos were like a bright beam of light.
"It was great watching someone just like me do what I have always wanted to do," Antoine said. "The fact that she did it with less than $200 showed me that I could do it too. I didn't have to wait anymore. So I did it. I stopped thinking about it and bought my one-way ticket to Los Angeles!"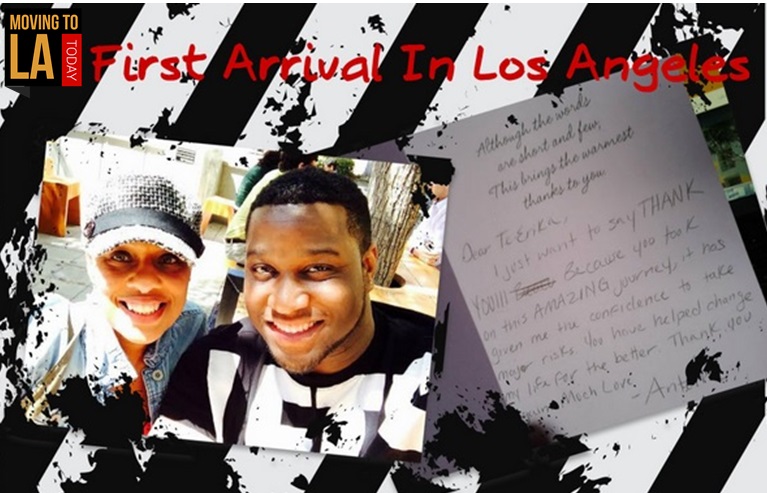 Antoine Bridges & Te-Erika Patterson
Antoine enjoyed a personal welcome from Te-Erika, the Publisher of Moving To LA Today, as well as a private tour of Downtown Los Angeles. To schedule your personal Los Angeles welcome wagon, contact Te-Erika today and let her know how she has inspired you and when you will be arriving in LA.