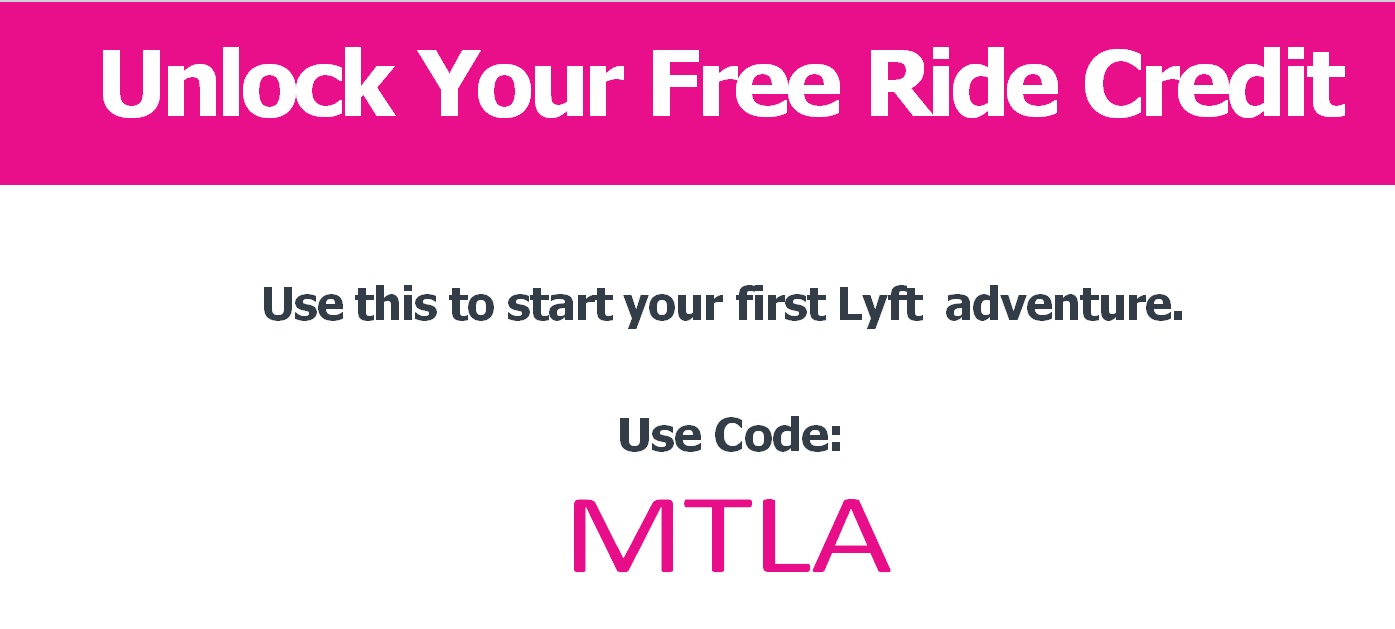 There's nothing like the FREE feeling of going to an event and leaving without worrying about parking. If you are in LA (or any other major city) you can take advantage of the Lyft program that allows you to get a ride from anywhere without the high costs of a taxi. If I had known about Lyft when I first moved to Los Angeles, I would not have been stranded when I went out for the first time in LA.
Since learning about Lyft and downloading the app to my phone, I can confidently say that I can go anywhere and I am once again in charge of my adventures. Just today I was invited to go to church and I was asked to be dressed by 7 am so that I could be picked up. I woke up early, began getting ready and then received a text saying the person wouldn't make it. Instead of being upset that I woke up early for nothing, I simply opened the app, requested a driver and within 2 minutes I was on my way to the event by myself.
DOWNLOAD THE APP RIGHT NOW! USE PROMO CODE MTLA FOR a FREE RIDE
Lyft drivers are private people who drive their own cars to earn money. They set their own hours and choose their locations and I have only met ONE driver I didn't care for. Their cars are always clean and they even offer you refreshments like water, gum or candy. Whenever I take a Lyft I truly feel like a princess when I use Lyft because they always come within 5 minutes and I sit in the front with them like they are my friend. You sign up with Lyft through Facebook so they have a real record of who you are and you input your credit card number before you begin so you never have to carry cash, they will debit your account for each ride.
DOWNLOAD THE APP RIGHT NOW! USE PROMO CODE MTLA FOR a FREE RIDE
Even if you do own a car, this app should still be on your phone because you never know when you might lose your keys or go out with someone who doesn't turn out to be such a good friend. You can also request a Lyft for a friend who is not with you and the bill will be charged to your credit or debit card.
Lyft is cheaper than Uber.
YOUR FIRST RIDE IS FREE up to $25 if you use the code Tee120 when you sign up.
DOWNLOAD THE APP RIGHT NOW! USE PROMO CODE MTLA FOR a FREE RIDE