[box] My partner and I are planning a move to LA next summer from Chicago. We've been having difficulty locating a list of the most diverse neighborhoods. While on our search we've been using the LA Times Neighborhood Map and it's data. It seemed like a good plan until I noticed its using stats from 2008 and I'm sure much has changed since then. We both currently live in a diverse area on Chicago's South Side called Hyde Park and would like to move to another hopefully more diverse area in LA. Can you recommend any neighborhoods that are bursting with diversity?
Thanks for your help! Sincerely CHI to LA[/box]
This is a great question and one you wouldn't be able to find out unless you have lived in quite a few neighborhoods like I have. Since I've moved around and lived in 8 different neighborhoods in Los Angeles county I can definitely tell you about the ones I have lived in and the several others I have visited. Of every neighborhood I have either lived in or explored, three come to mind when I think about diversity.
Let's define diversity as the ability to see a wide variety of different ethnic groups living within one community without too much discord. By using this definition I can recommend the top 3 most diverse neighborhoods/cities in Los Angeles County.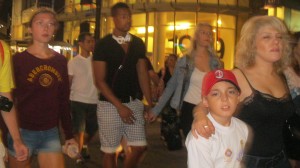 Hollywood, California
#3
Hollywood is the 3rd most diverse city in Los Angeles County from my perspective due to its high volume of tourists who visit there and brand new LA transplants who move to Hollywood just to be able to say they live there. Hollywood is a city that everyone lives in at one point or another after relocating to Los Angeles county so you'll see every race and every type of face among the crowds who flock to this area.
North Hollywood, California
#2
North Hollywood is the 2nd most diverse city in Los Angeles county because of the way it cradles the artistic kids. People with artistic talents in film, music and dance all flock here because it is a quiet place with fairly reasonable rent and an ideal place to settle in due to its proximity to film schools and dance studios. There are no racial tensions that I was aware of, most people became friends based on mutual interests.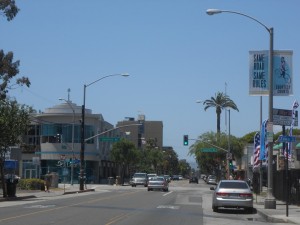 Long Beach, California
#1
The most diverse place I have lived in was Long Beach, California. Not only was this city filled with every single ethnic group imaginable it had a laid back, happy vibe to it (the closer you live to the beach). Everyone I met on the street spoke to each other with a sincere smile and as a regular beach goer, the city does a great job of creating amazing events for the families (and even those who don't have families) to take part in. There was never a moment that I regretted moving to Long Beach. It is hands down my favorite city in Los Angeles county.