[box] I have been in LA for a year and I still haven't made any real friends. I know people, but not any real friends. What is going on? I'm a bit lonely. What do I do?[/box]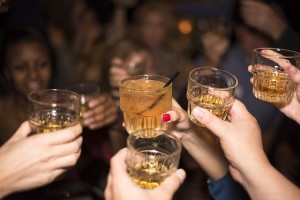 Yup.
This is a very common thing in Los Angeles but there are more reasons for this than you can imagine.
1. People in Los Angeles are not friendly.
People here appear to be friendly but they aren't really. They will smile at you and laugh with you and even ask you to bum a cigarette but they don't really want to be your friend unless they think they can benefit from knowing you. People here are phony. They will act like they like you when they really do not. They call it being polite. Accept it. It is a part of the culture here.
2. People in Los Angeles aren't looking for friends, they are looking for followers.
When people introduce themselves to you, it is unlikely that they are hoping to meet a friend. Most people in LA are enterprising and smart. Remember, Los Angeles is the land of dreams and opportunity for many across the globe. They have dreams and goals that they are hell bent on achieving and they recognize that you can be someone who helps them achieve them. They are the best of the best from where they are from and they are used to people following them. If you are not a natural follower, it will be twice as difficult to make friends easily here.
3. You will have to compromise to make friends here.
I have had women approach me for friendship yet the things they invite me to do are not things that I enjoy doing. If I wanted to make friends, I would have to compromise who I am to have them. Are you willing to ignore a few of your morals to have people to go out for drinks with? If not, it's not likely you will have many friends.
4. You have not chosen a social circle.
People in LA live in very tight knit pockets, little worlds of their own that center around activities or ethnic groups. Outside of those activities or ethnic groups, you will be hard pressed to meet someone. If you haven't made an effort to learn a new skill, explore a new part of your sexuality or devote yourself to a specific craft it can be hard to make new friends here.
5. You're  a grown-up.
Hello. This is not elementary school where you can compliment someone on their shirt and you just made a friend. We're all adults who have been socialized with prejudices and established standards for our lives. Truthfully, the older we get the more stict we are about who we allow into our personal spaces. We get to know ourselves more and we decide who we are and what we stand for and that leaves less people to play with because we do not usually want to compromise or shift who we are to accommodate others. Making friends as an adult is tough, for anyone, in any city.
Just show yourself to be friendly, set goals for yourself and work on achieving them and you will make friends along the way, if you don't try too hard. Focus on your goals and you'll meet people with similar goals, who will become your tribe as you pursue your goals together.