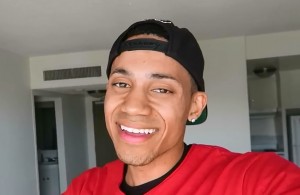 Mark Williams better known as Mystic Got Jokes
W
ith more than 1.1 million subscribers to his Youtube channel Mark Williams better known as Mystic of
Mystic Got Jokes
has officially leapt off into oblivion as a certified Youtube star.  The 25-year-old Youtube prankster moved to Los Angeles from Arizona two years ago and has truly become an internet legend.
This Saturday Mystic hosted his very first movie screening for his self-titled biopic- The Mystic Movie. The Mystic Movie screening hosted at The Silent Movie Theatre  was well attended with more than 100 guests, many of whom were long-time Youtube subscribers hoping for a chance to pose for a photo with a man they had grown to love because of this Youtube channel.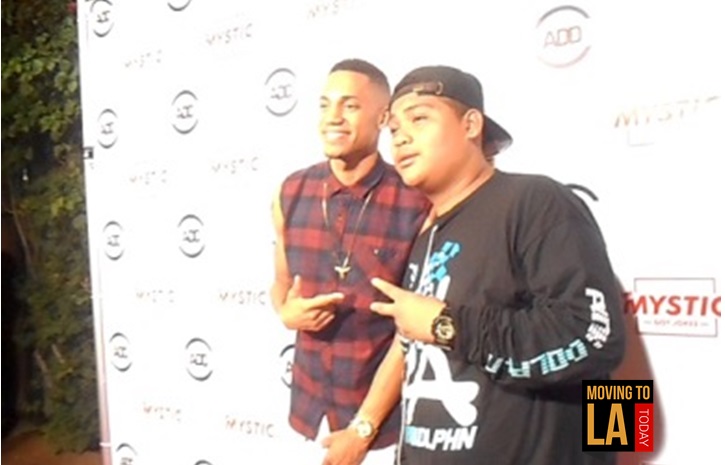 Mystic poses with a long time subscriber at The Mystic Movie Screening in May 2015.
Presented by All Def Digital, the 35-minute feature follows Mystic as he travels to his hometown in Arizona. He shares stories from some of his favorite places like the basketball court where he used to hoop it up and the clothing store Hollister where he used to work folding shirts as a teen. He stood in front of his high school and shared how he feasted on young Latina women back in his glory days. From these tales of his humble beginnings, he then explains what led to his ascension as a Youtube star. Mystic said that early collaborations with Youtube stars like Tre Melvin and Latoya Forever helped to increase his subscribers but when he began doing pranks the popularity of his Youtube channel skyrocketed.
Mystic offered inside tips on how to create a successful Youtube channel:
Be consistent
Collaborate with other Youtubers
Create themed videos (he does pranks) but also share your personal life in vlogs
Create a hashtag in order to create a community around your creative work on social media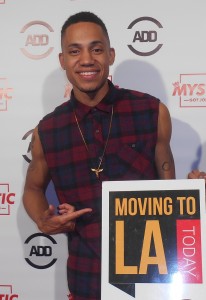 Mark Williams From Youtube.Com/MysticGotJokes
While The Mystic Movie movie had a certain Youtube quality to it, the magic of the evening was not lost on the audience as Mystic's personality continued to shine through the big screen. Mystic is a prankster, no doubt, but, judging from the viewer submitted videos at the end of The Mystic Movie, his subscribers gain more than just a laugh from their subscriptions. About a dozen homemade videos played at the end of the movie shared sentiments from viewers around the world who expressed how much Mystic has inspired them to be happy in life.
Although he may not be a household name just yet, the man who says he wants to change the world through his videos has something magical about him that no one can deny. Young or old, white or black, cranky or joyful, it doesn't matter. When Mark Williams encourages you to stay focused, stay positive, stay motivated, keep pushing and #JUSTBEHAPPY an amazing vibration flows through the screen and your soul is gently uplifted.