If you're wondering what moving to moving to LA is going to be like, I'll tell you. Moving to LA is like going to a new high school. It's just like your old high school but with better food and nearly 10 million kids just waiting to play with you or ignore you or bully you, depending on who you are.
When you move to LA you'll find that there will be a group of people you gravitate toward based on your interests and activities. For the most part, you'll stay with this group for the duration of your stay here unless you have a major life change. You'll dress like them. You'll meet up with them for the same activities. You'll find that there is a small social circle within this sub culture and everyone is eager to meet you to see what type of person you are.
Here is a bit of wisdom for the new experiences you will encounter.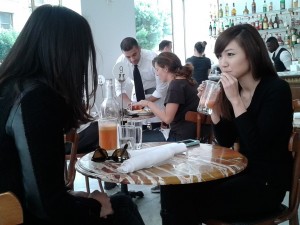 Moving To Los Angeles
Try New Things
If you found your way during your teenage years while navigating the rocky journey through high school you'll find your way once you arrive in Los Angeles. People you meet will be eager to share their lifestyle with you hoping that their interests will intrigue you too. If you reject their activities you essentially reject them so be careful if you are the type of person who needs others to like you.
I would caution you to reject others often, judging them by the fruit of their lives. If you are going to try something new, you should try something where the people who are doing the new activity are functioning and happy with their lives.
Being Rejected
You won't fit into a new group on some occasions and it will hurt not to be included. People in Los Angeles are not nurturing. They won't go out of their way to include you in their social circles unless they can benefit from having you there. In order to find your way do not take rejection personally, just keep showing up to the activities you like and try not to seem desperate for friends. Be willing to do the activities you love all alone. Only manipulative and abusive people like to be around someone who is needy.
Who Do You Want To Be?
Much like going to a new high school, you can decide who you want to be when you get here and find a group that does that. Were you a nerd in your old school (town) and you want to change? You can become sexier and more confident in Los Angeles. No one knows who you are outside of what you tell them and show them so decide who you want to be and – be it.