So you've made it to Los Angeles and you've managed to get your first apartment! You deserve a round of applause for this!
Now that you're in your first apartment, it may take a while to get everything you need. You could win the lottery or find a stack of cash in the street. In the meantime, try signing up for FreeCycle.Org and join the Los Angeles group (Or whichever neighborhood you happen to be in). These are very conscientious people who give away things they no longer need instead of selling them or filling up the landfills.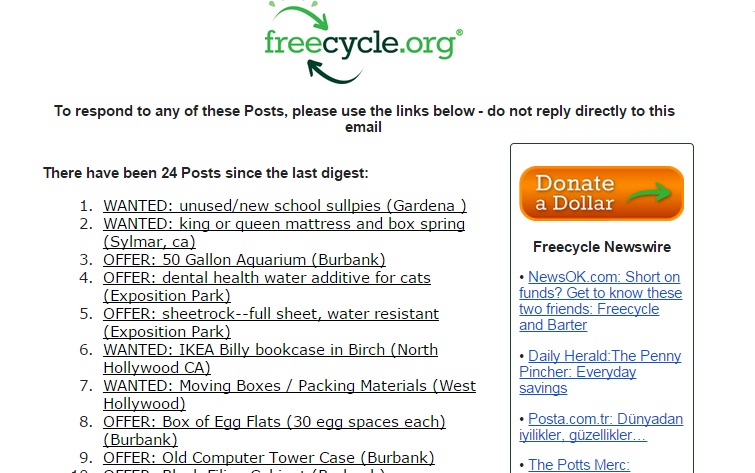 You will receive a daily email alert (photo above) with a list of things people are giving away or asking for. It would be best if you gave something away first, just to even out the karma. There are LOTS of cool things to find there including free couches, dishes and once I saw a 50 gallon aquarium.
Go fishing and see what you can find!