You don't just smoke pot, apparently you eat it. Well, that's what famed Chef Roy Choi wants you to do at his new eatery Pot Lobby Bar located in Koreatown's Line Hotel on Wilshire and Normandie. If you managed to pull up to the Pot Lobby Bar on Thursday night you stared wide-eyed at the line waiting outside. No, it wasn't a celebrity-filled Hollywood party, more than 150 patrons lined the sidewalk just to experience these 6 amazing treats.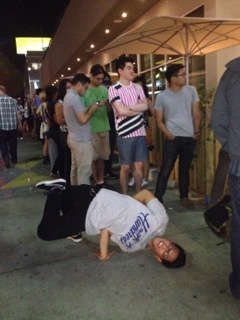 A guy breaks out dancing randomly as he endures a 45 minute wait in line just to get inside The Pot Bar.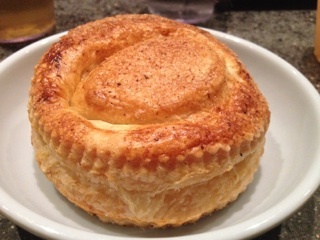 The Guava Cheese Cake is without a doubt, the most drab looking pastry you will ever see. But, this plain piece of flaky dough will make you renounce your religion and become a believer because this pastry is truly the way, the truth and the light.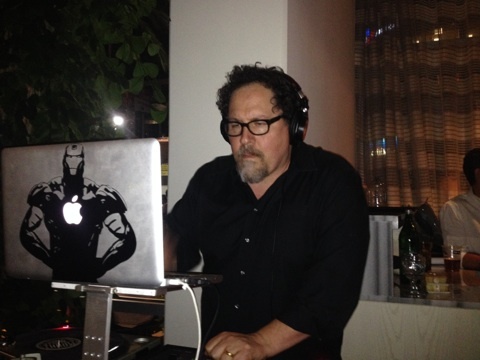 Actor Jon Favreau's the star of the recently released indie flick 'Chef' takes over the DJ booth at Pot Bar thrilling the crowd with his mixes.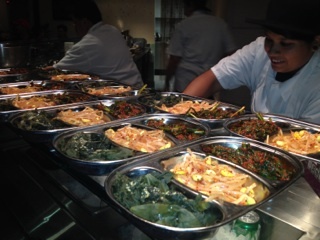 If you're not used to Korean cuisine you won't understand why the server is placing a tin of food that you can't quite place. Maybe it's spinach. Maybe it's steamed kale. Maybe it's an alien about to to pop out and dance. If you sample each compartment you'll find that what you are looking at is actually edible greens, bean sprouts and chives with kimchi, an introduction to your meal that will surely leave you ready for more.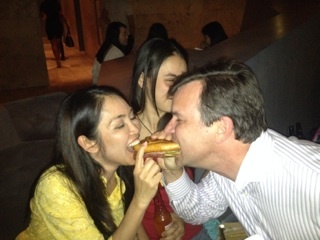 A couple devours their 'Cubano' sandwhich from both ends, adding to the raucous laughter and joyful vibes at Pot Bar.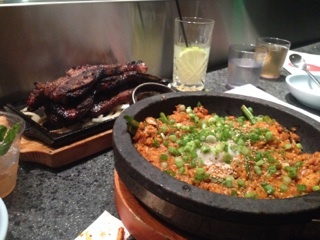 The BBQ Galbi is served steaming hot and is a must-order on the Pot Bar menu. Coupled with a spoonful or three of the Kimchi Fried Rice, if you find yourself in Korea Town you won't want to eat anywhere else.