According to a study by Rent Cafe, the average rental prices in 2017 increased all across Los Angeles with the highest increase at 15.1%.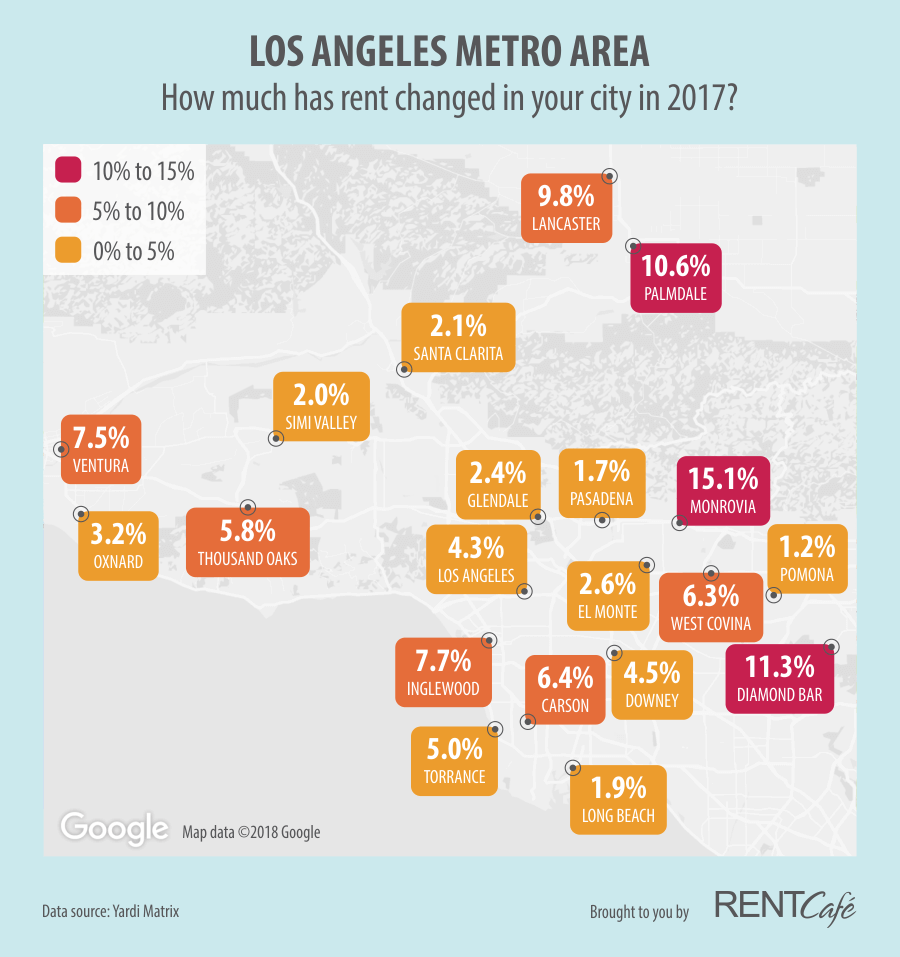 Monrovia increased rents by 15.1%
Diamond Bar increased rents by 11.3%
Palmdale increased rents by 10.6%
Lancaster increased rents by 9.8%
Inglewood increased rent by 7.7%
The massive increase in rent in Inglewood is due to the construction of the new professional football stadium and the metro stations that will make this part of the city a hot spot.
With more than 4 million people now living in Los Angeles, the fight for housing will only drive the prices up. How will you make Los Angeles your new home?
You had better be prepared for the hustle of your life!