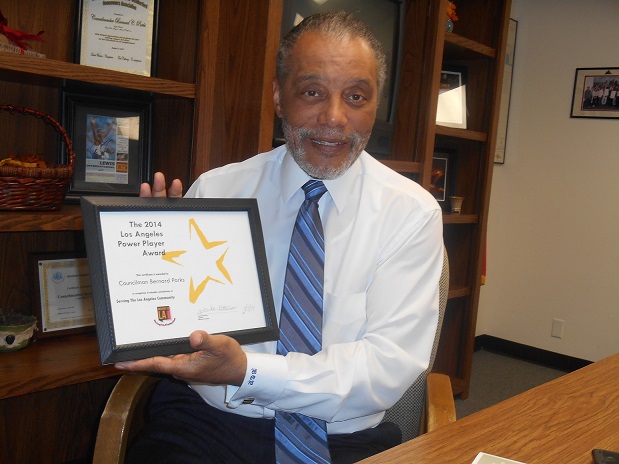 Los Angeles Power Player – Councilman Bernard Parks
Councilman Bernard C. Parks is a Los Angeles Power Player.  Completing his third term as Los Angeles City Councilmember for the Eighth Council District, Councilman Parks also served as the Los Angeles Police Department Chief of Police from 1997 to 2002.
More than 250,000 people in South Los Angeles depend on Parks to represent their best interests. A staple face and name among the Los Angeles Community, Parks along with his wife Bobbie, lead by example maintaining involvement with organizations like the Challengers Boys & Girls Club, the Los Angeles Urban League,  the Brotherhood Crusade and the National Association for the Advancement of Colored People (NAACP).
Parks, who says he enjoys live theatre and attends nearly 20 plays per year, emphasizes his open door policy for meeting with constituents who have concerns about their city and its well-being. His service to the city of Los Angeles is duly noted and will never be forgotten.
We salute Councilman Bernard Parks for being a shining star above Los Angeles and for making the effort to lead among the most ardent leaders in the world.