Danielle has just arrived in Los Angeles from St. Louis. An actress, writer, blogger, spoken word artist and grad school drop out, she realized that her gift was in developing herself as a multi-media artist. She has successfully navigated her move to LA by transferring with her company and finding an old friend who lives in LA to welcome her and invite her to stay for a while.
She was inspired by The Rebuild Your Life Project- Los Angeles and then found the MovingToLAToday.Com and she says she knew it was a sign that she could do it.
"I think it's pretty cool to do what I love in a city that I feel would challenge me to step outside of my boundaries and that coincides with the lifestyle I envision for myself," Danielle said.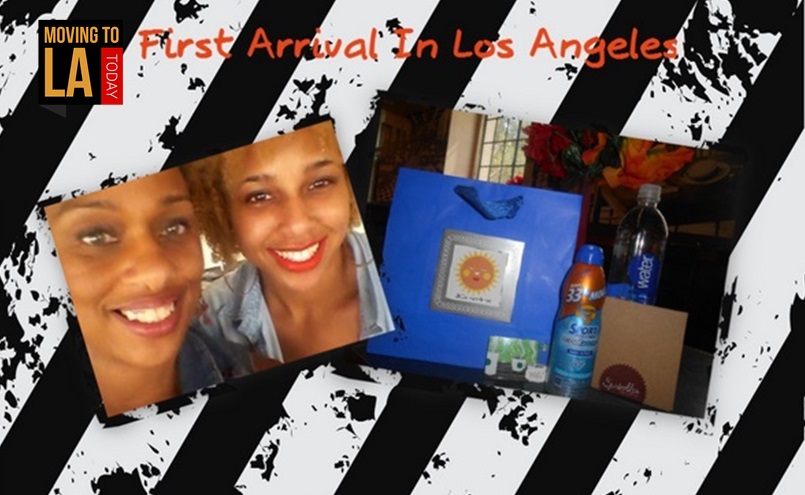 Danielle Hall and Te-Erika Patterson
Danielle enjoyed a personal welcome from Te-Erika, the Publisher of Moving To LA Today, as well as a gift bag filled with goodies to help ease her transition. To schedule your personal Los Angeles welcome wagon, contact Te-Erika today and let her know how she has inspired you and when you will be arriving in LA.